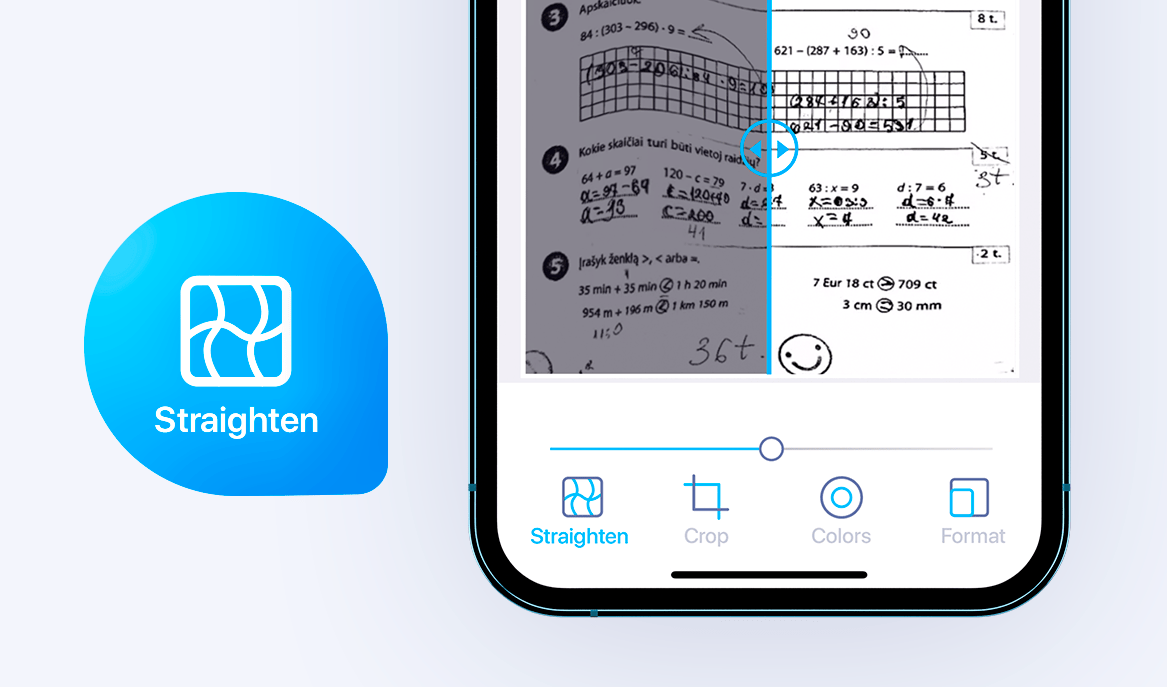 The iScanner app has presented a new geometric dewarping algorithm, which allows to remove distortions such as curves, skews, and warps from scanned documents. It's available for iScanner users on iOS starting from September 2022 and a bit later for Android users.
The new feature allows users to avoid distortions when scanning a book spread from a voluminous tome, folded paper, skewed page, or a crooked image. To get a high quality scan, users will only need to select the new scan straightener from the menu, and in a few seconds, the AI Dewarping Model will remove distortions.
The algorithm makes heavy use of numerical methods and optimization techniques. It produces dewarped high-resolution images, which allows for the subsequent text recognition. As a result you get a professional-looking scan-copy with all the original elements, whether it text, images or a table, accurately transferred into an editable PDF file. 
"Correcting less obvious distortions is especially important if you want the document to look as professional and clear as possible. Such small things actually matter a lot when you're applying for a job for instance." says Matt Svetlak, VP of Product of iScanner.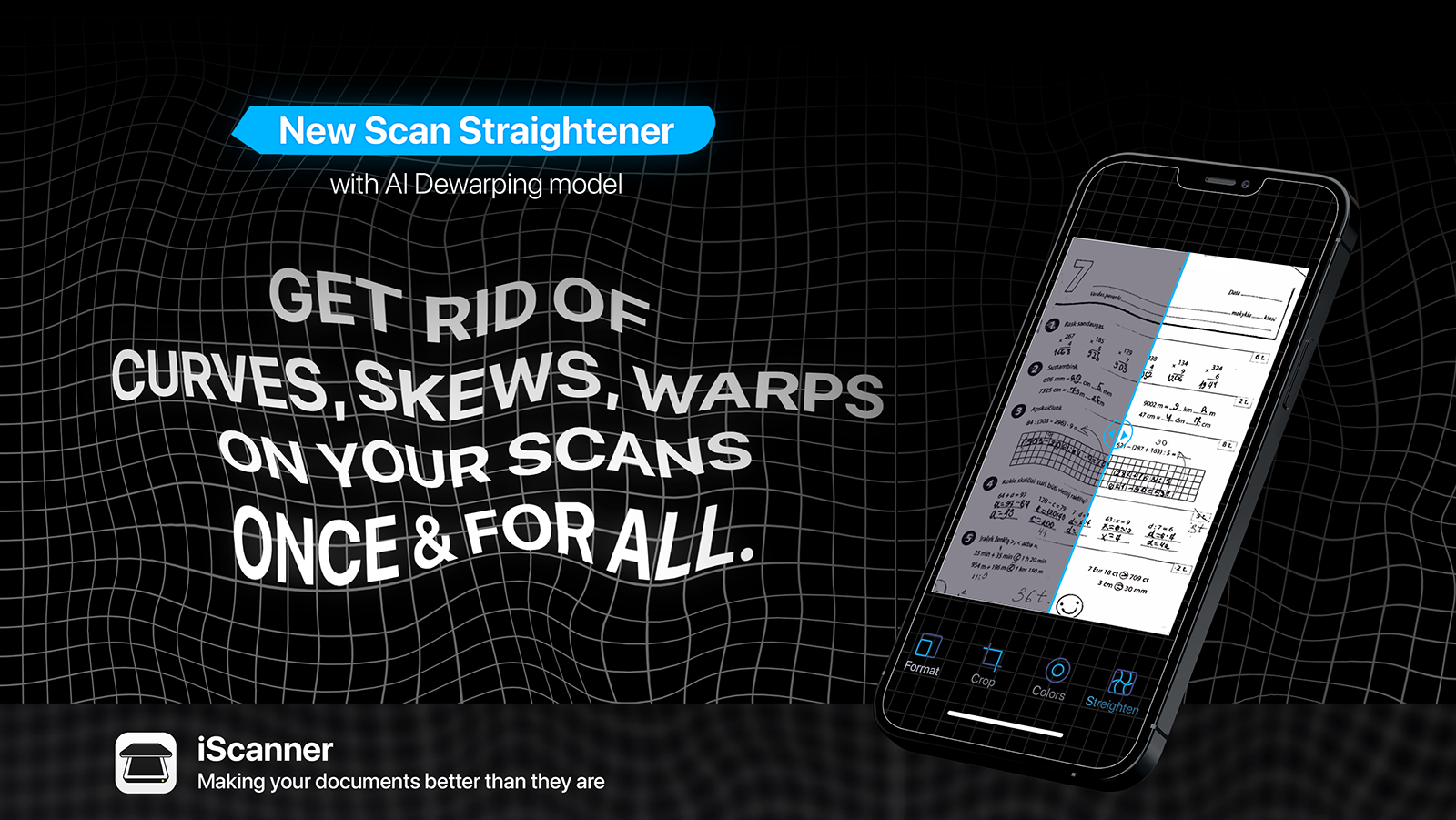 Available open-source dewarping methods quite often fail when it comes to scanning documents with a complex layout (e.g. with multiple columns) or a combination of text and images. It took us an immense amount of work to look at hundreds of possible scenarios in search for the right solution. Combining neural network and analytical models, our new algorithm has proved to be effective at scanning documents with a variety of layouts. Our approach is based on deep neural network learning and can be applied to all types of text documents, as well as those that contain images and graphics. It's a feature that has no analogues so far in terms of accuracy, speed, and quality. 
"Here at iScanner we try to think of things that will make the app even more valuable and handy for our users, and we know that, as always, the devil is in the details. 
We wish our users to succeed by focusing on what's important, while our AI takes care of tedious and less creative tasks." adds Matt.
iScanner is a US-based scanning and document management platform and has over 80 million downloads and an average App Store rating of 4.8/5. It helps people to get superior quality scans, edit them, sign them, convert into PDFs, and share them with no effort.
The iScanner app was developed by the US office of BP Mobile (AIBY Group).