An AIBY app currently ranks second on the App Store in the United States. The text-to-image Aiby (Art & Avatar Generator app) is the second most downloaded app in the App Store in the United States. In addition to generating images based on text prompts, you can use it to create avatars with photos as well as convert sketches into full-fledged illustrations.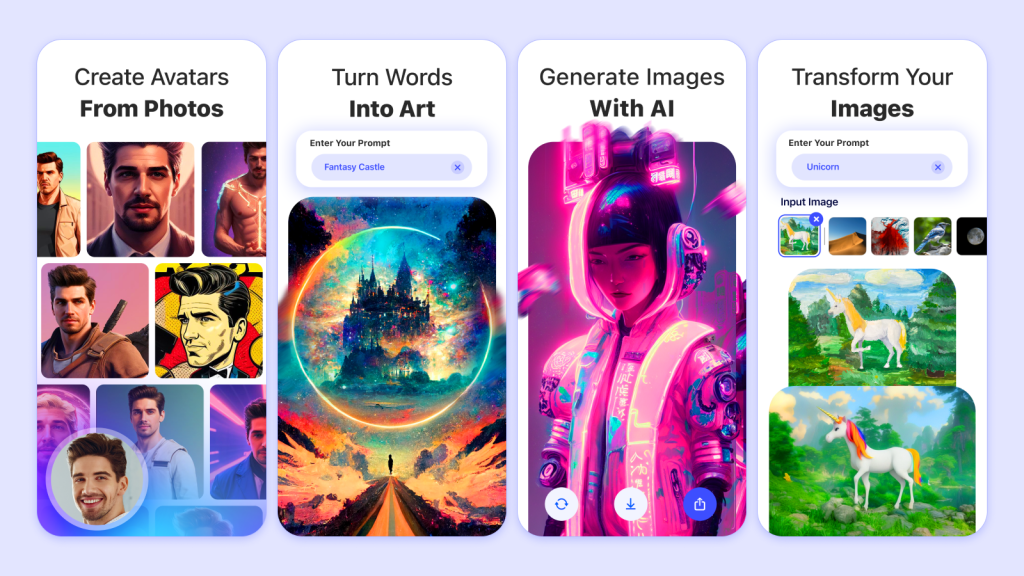 "The global Artificial Intelligence market is valued at over $328.34 billion and continues to expand rapidly. We're in the process of uncovering all potential uses and capabilities of AI-powered applications. AI art generators can now come up with solid creations: for example, portraits in a variety of art styles, game icons, artifacts, textures, and many others. We anticipate a bright future for AI and are actively exploring and implementing innovative ways to incorporate this technology into our products," commented AIBY Product Manager Ernest Piatrovich.
The AI Art & Avatar Generator app was released in September 2022 and uses the Stable Diffusion neural network for image generation.