AIBY has released the first mobile app that helps visualize interior design in a few taps. Powered by AI technology, Decorio helps users create a design that reflects their taste and matches the room layout. 
The new app generates designs for real rooms in 16 interior styles ranging from loft and minimalism to bohemian. You just need to take a room photo, select a style, and tap the "Design" button. The result can be saved to the phone gallery or shared via messengers.
The app will be of interest to anyone planning to revamp their home and looking for the inspiration to create a unique set-up for their place. You can refer to renders generated by the app when communicating with interior designers and real estate agents or use them to create the interior of your dreams on your own. Let your rooms "try on" different designs and see what works best. Create a cozy, functional, and elegant interior with a unique combination of materials, lighting, furnishing, and accessories in a couple of taps.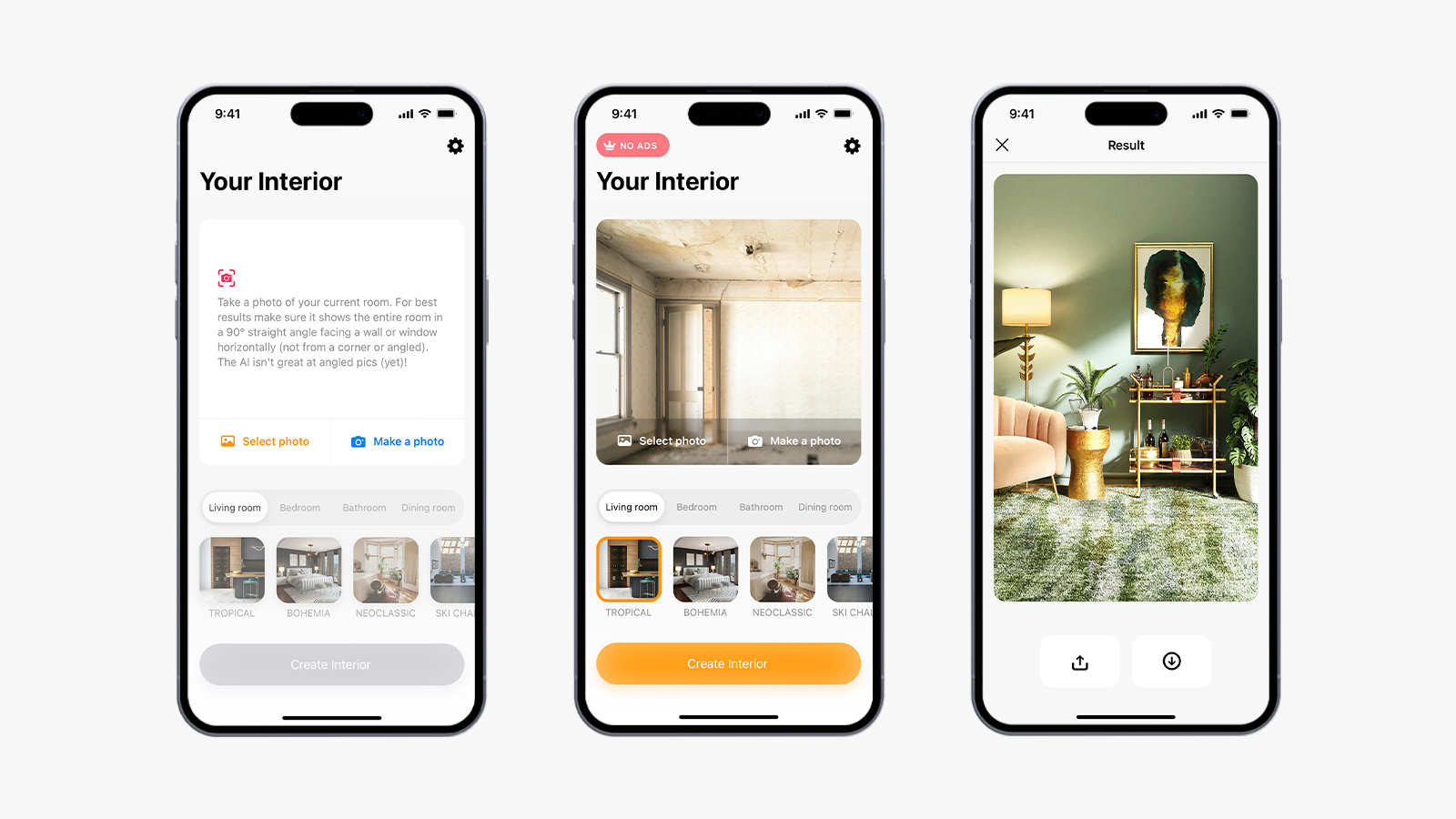 In the subscription-based  version of the app, you can generate an infinite number of designs, while the free version makes it possible to create only one render. The app is only available on iOS for now; the Android version is coming out in a few months.
Decorio is the first AI-powered mobile app that creates interior designs. The other solutions available on the market only have a web version, which is not always convenient, unless you have a laptop at hand.
The app team hopes that this product will enable people to create comfortable, inspiring spaces around them, save time and money on interior design, and experience aesthetic pleasure.